Navigating the world of autism can be especially hectic during the holidays. While you juggle your to-do list, you may also be wondering how in the world to make this the most wonderful time of the year for your special-needs child. Sometimes, that magic is hard to create. Sometimes, it's downright impossible.
But that's all right. Take it from moms who have been through it. There are practical ways to handle the parts of the holidays that could lead to sensory overload for your child. Enjoying the holidays with a child on the autism spectrum starts with having a plan. You need real-world solutions. Here are some practical calming activities that may work for you.

1. Pack a bag of tools and toys.
The first activity is up to you. In the scouting spirit of "be prepared," come up with your emergency kit you can take with you. Think of it as your bag of tricks. It's not just a big purse full of random items. It requires thinking about what you really need to have on hand to soothe or occupy your child's attention. Some people call it a calm-down kit.
In her blog, Word to Your Mother, Heather Burnett says the first time her son, who has autism, had a meltdown in public, she also melted down.
"Nobody told me what to have on hand that may help," she wrote, "and nobody offered us a helping hand the first time we experienced a public meltdown. I felt hopeless and angry — and entirely out of control."
She found nothing in her purse to distract her son, but the experience made her change what she carried with her. She discovered certain toys or food were good to have on hand in case of a meltdown. Kits might include noise-canceling headphones, crunchy snacks, fidget toys, or bubbles.
"I'm not going to lie to you and say all of these items will work," Burnett writes, "but they are worth trying."
2. Give your child a blanket, a book, and a quiet space.
In Chattanooga, Tenn., Bria Jones knows when her toddler daughter, who is on the autism spectrum, needs a calming distraction, a comforting object or quiet time might help. Jones's bag for her daughter, Anavi, includes a maroon throw blanket that Anavi loves.
Anavi can't verbalize what she wants, so Jones tries to anticipate her needs. Sometimes, Anavi is just hungry, thirsty, needs a diaper change or a nap. Sometimes, it takes a little more to calm her. Jones knows Anavi likes it when she rubs her feet. Sometimes, she just needs quiet, maybe a board book, and a few minutes left alone. Often, that's enough to soothe her.
Jones doesn't claim to have the answers about avoiding meltdowns. She is learning as she goes. Her daughter is in a therapy program, and Jones seeks support from other moms of kids on the spectrum.
"I don't know it all," she says. "I just knew my daughter was different." And she's learning a new way of parenting to meet her needs.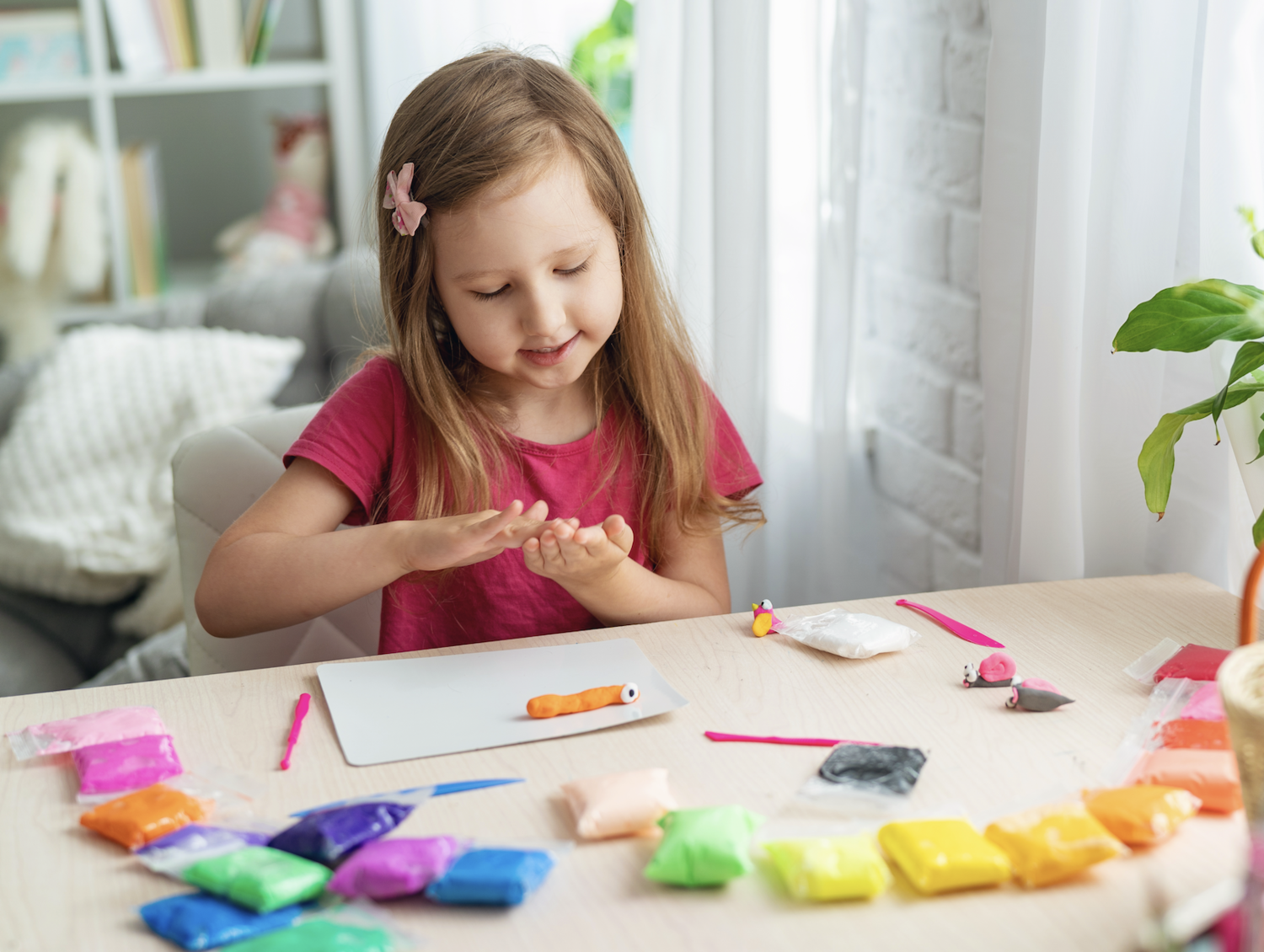 3. Take a bath, a walk, or make Play-Doh animals.
Alix Strickland, an applied behavior specialist and founder of the Le Chemin ABA Learning House in Paris, France, says in addition to a calm-down kit, calming activities can help kids feel better as well. Depending on the age, she recommends drinking a glass of water, going for a walk, taking a nap, or taking a bath.
Each of those things can distract your child, change the situation, and remind them of a familiar routine that they may crave. Preschoolers might like animal Play-Doh mats, Strickland says in her blog. She creates zoo-themed mats that have pictures of animals. She says parents can teach their kids how to roll noses or other shapes and put them on the mat. The sensory activity is something many of her students love.
4. Give your pre-teen an exit strategy.
For older kids, a good calming activity may be coming up with a "secret code" that lets you know your child wants to leave a social situation.
"Your kid may be eager to participate in social situations (like a birthday party) but feel anxious about what to do if it gets too overwhelming," blogger Clara Muriel writes in Very Special Tales, a blog about parenting kids with special needs. "You can agree, for example, on a short-time attendance, a 'secret code' to let you know your kid wants to leave or agree on a phone call to be picked up."
Kids aren't always sure how new situations will work and what rules apply when they don't have a clear routine in place, Muriel writes. So, teaching them how to plan for a social situation by giving them an exit strategy may give them some control over the situation, she says, and make an outing a success.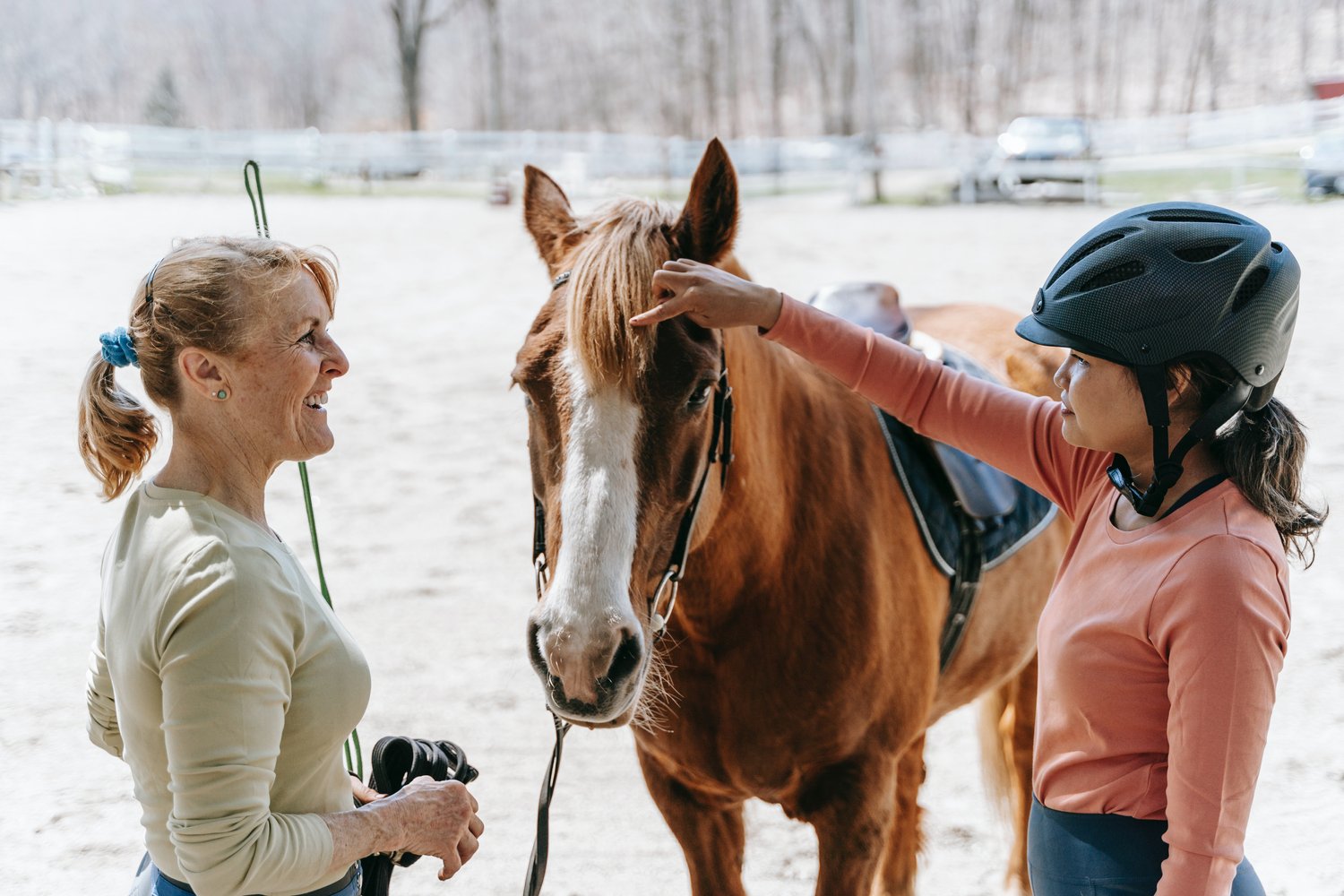 5. Try yoga, martial arts, archery or horseback riding.
Shelley Brewer, the blogger behind STEAM Powered Family, found plenty of calming activity ideas when her kids were young, but as her boys got older, she had to come up with her own. While she still finds things such as stress balls and essential oils useful as calming tools, she's looked to other things to meet sensory needs for older children, tweens, teenagers, and adults.
She says just a few minutes of yoga a day can make a difference, while something like martial arts can build strength, routine, and calmness. She has also tried activities that build body awareness, such as archery, or activities that have lots of sensory inputs, like horseback riding.
"In the end it's about finding what is right for each individual," she writes, "and sometimes, that involves lots of trial and error. Also, what doesn't work at one age, may be a great fit at a different age."
6. Download a meditation app.
No matter your child's age, meditation apps developed for different age groups may be a solution for times that call for a little calm. Some teach kids specific relaxation techniques, like the cartoon-based Chill Outz, an app for kids as young as 3 and up. The characters in this app tell stories and teach kids how to relax by humming, focusing on breathing, relaxing tense muscles, or getting ready for bed.
Other apps, like MindShift, can bring anxiety relief for pre-teens or even adults. It's meant to develop helpful ways of thinking about things such as sleep, riding out intense emotions, dealing with social anxiety, worry, panic, or conflict.
Another, Headspace, offers guided mediation and mindfulness for a range of ages. It focuses on improving focus, exercising mindful awareness, and reducing stress. You can find each of these apps in the App Store, where you can read more about them and follow the steps to download and use them.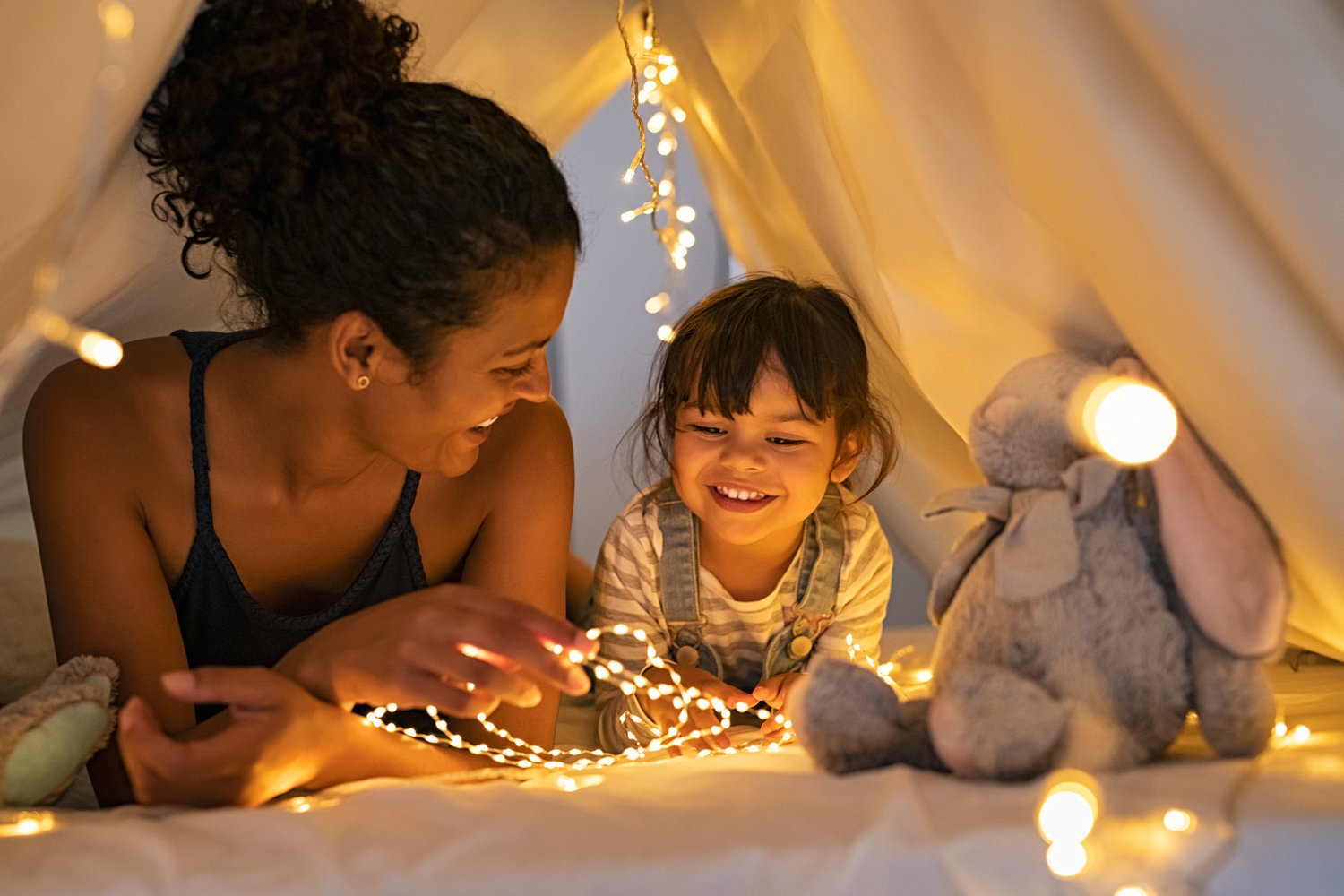 Experiment to find what works for you and your child.
There's no magic wand for making your holidays especially magical. Whether you try sensory toys, yoga, or meditation apps, experimentation may offer a solution for your situation. Not every strategy will work for every child.
Calming activities that worked for the moms in this blog have something in common – they're all practical ways to help kids relax and unwind. Whether you're in the toddler stages of the autism journey or raising young adults, what works for you one day may be different than the next. Trying activities like these may give you a better sense of what will calm your child — and yourself.
Learn more about making the holidays successful for kids on the autism spectrum.